Our 10 year journey in the apparel design industry
With over a decade of experience in the apparel industry, we've worked with diverse brands like Amazon Prime and Lowell Smokes, and we've got the skills to market handmade products like nobody's business.
Whether you're dreaming of a new clothing line, want to spice up your collection, or need a fresh perspective for your business, we're here to make it happen and have a ton of fun along the way!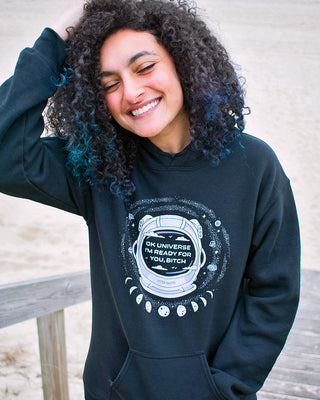 Designs that flew off the shelves in the last few years.
From Designs to Dollars: A Decade of Revenue-Boosting Creations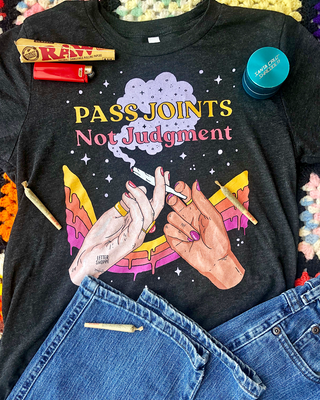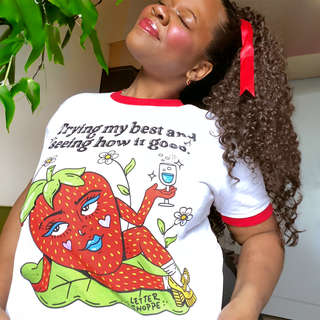 Promoting an app with a retro tee.
This 60s-inspired design promotes a sheet music reading app's hands-free page-turning feature, making it easier for musicians to play their music.
Before
After
A unique take on a classic for a new clothing line.
A rebellious twist on the classic Guy Harvey shirt, this design kicks off a new line of merchandise, including stickers, hoodies, and tees.
Before
After
From inside jokes to YouTube channel merch.
This t-shirt design turns an inside joke into a walking billboard for a popular YouTube content creator focused on thrift shopping.
Before
After
A trippy take on coffee packaging.
A bright and trippy design for sustainable coffee packaging that supports a new brick-and-mortar antique mall's coffee-serving venture.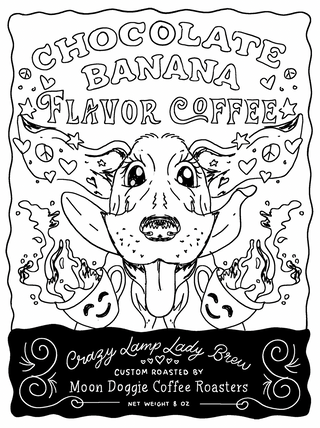 Before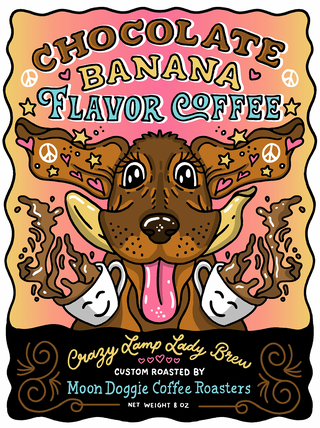 After
Custom band merch for a debut album.
Part of a series of custom band merch, this shirt was designed to promote Ariel's debut solo album, "Risk Of Love."
Before
After
Hand-drawn cannabis shirt for charity.
This hand-drawn cannabis shirt was part of a 4:20 event that helped raise funds for local Michigan communities.
Before
After
90s-inspired tumblers, apparel, and stickers.
This vibrant collection features eight colorful hand-drawn elements, including a reimagined anteater mascot and text logo for Boba Guys.
Before
After
Custom poster for Pride Month.
This custom poster celebrates inclusivity, queer love, and positive cannabis culture, with 10% of profits benefiting the LGBTQ+ community through a partnership with @glaad.
Before
After
Animated portraits for International Women's Day.
This series of custom-illustrated animated portraits of women in Amazon Prime's original series lineup inspires and empowers women while sharing their wisdom with the next generation.
Before
After
Design process
We deliver high-quality custom apparel within in 2 weeks with full exclusive usage rights included. Please keep in mind that we have limited availability as we only accept one client per month.
Getting to Know You
Let's start learning more about what you're looking for. This is where we'll ask about your design preferences, target audience, project goals, and budget.
Proposal Pitch
Once you green light the budget, we'll send a proposal similar to this outlining our process and responsibilities. We require a 50% deposit before we start.

Inspiration Station
We'll explore your vision for color, style, and messaging with a Pinterest mood board with expert art direction that will ensure everything aligns with your brand. 
Sketch-a-licious
We'll whip up two sketch options using the approved art direction. After you pick your favorite, we'll refine the artwork in Photoshop and/or Illustrator until it's perfect.
Print it Up
With the final approved design files, we'll collaborate with our printing partners to create top notch custom apparel and products that match your goals. 

Market Like a Pro
If you need extra support, we can help create a marketing strategy and find partnerships with content creators to make your brand stand out when you launch.