20 Gifts For Typography Lovers
With the holiday season upon us, I've put together the best 20 gift ideas for that special type nerd in your life. I've also added each of these items to a Pinterest board I started last year called Gifts For Type Lovers and Designers that has over 80 pins and counting of other awesome design goodies.
This is a long post so feel free to skip ahead to your favorite section with these links:
Prints | Accessories | Around the House | Inspirational Books
Prints
Being a lettering artist, I'm obsessed with type designed posters, postcards and everything in between. Each art piece is from a different designer that has their own unique style to help fill your life with beautiful type.
There's nothing like some good o'l fashion Americana inspiration to fill your walls. This three color 18 x 24 screen print is printed on 100# uncoated stock and is inspired by vintage Saturday Evening Post covers.
Even the smallest ideas will look like a big deal on these oversized sheets designed for mind-mapping and list-making. Each page has a call to action, plus lots of space where note-takers and creatives can unleash their imagination.
I created this hand lettered piece as a personal reminder to stop being distracted by all the noise of the internet. This print is available in several sizes on Society6 and starts at only $15 for a 7 x 10 and ranges to $52 for a 28 x 40 gallery sized print.
Accessories
Add some custom typography to your wardrobe with these awesome accessories so you can take your love for type anywhere you go.
This 36 x 36" silk chiffon scarf is sheer and gauzy. It drapes beautifully, and shows the color and pattern well when gathered together. This scarf features poems about California written by Chelsey Pettyjohn.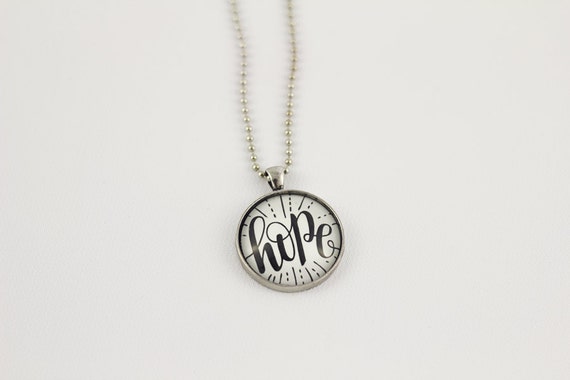 This pendant features custom hand lettering and are handmade to order. The artwork is 1.2 inches (30mm) and comes on a 25.5" long antique silver ball chain that you can easily adjust for a perfect fit.
Start your day right with these uplifting words of wisdom. Each of these 8 Tattlys are hand lettered by talented artists such as Jessica Hische, Ged Palmer, and Jen Mussari!
Around the House
Here are a few top choices of hand lettered products that will make your home even more cozy with beautiful type.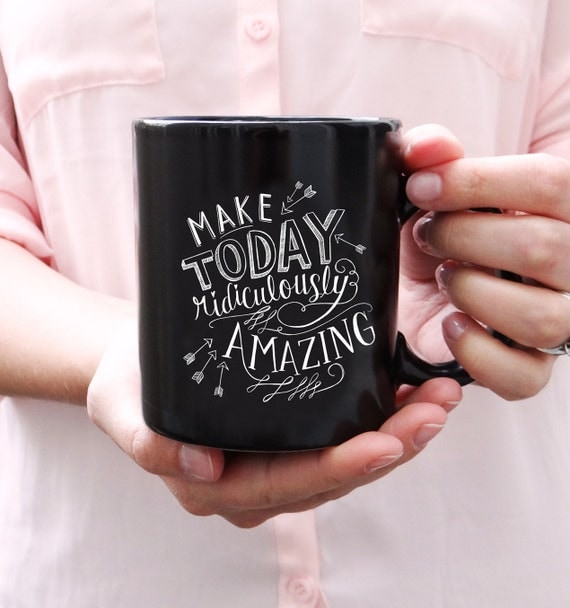 We all know there are 24 hours, or 14,400 minutes in a day. Don't look back, don't worry about tomorrow - just today! There's plenty of time and opportunities to make this day count, and this mug won't let you forget it!
This is the perfect mug for a smooth operator. Although, I suppose if you're really a smooth operator you wouldn't drink from a mug that declares it. Then again, you'd probably be wearing a fedora or pocket square and be stuck in the 80's so I'm not sure which is better. Probably the mug, but just barely.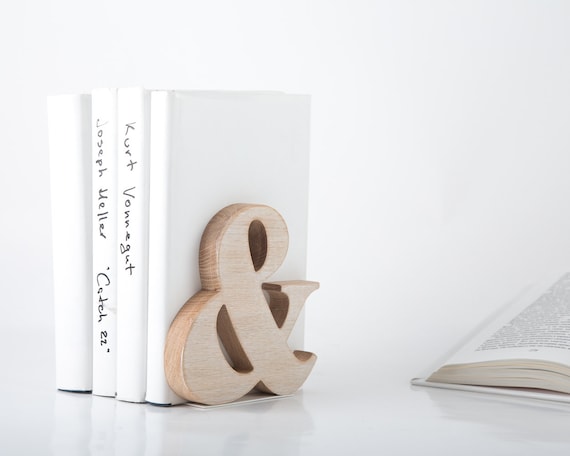 This modern stylish bookend will add a touch of coziness and warmth to your bookshelf. 5.9 by 5.9 inches this machine cut wood is hand covered by natural white wax and has a metal base that's powder coated with anti slippery silicone pads for your furniture's protection.
Inspirational Books
Add these delightful eye candy art books to your bookshelves to stay inspired and to explore fascinating typographers throughout history.
This coffee table book pays homage to the little lies we tell ourselves just to make it through the day that features a colorful collection of 150+ funny lies, beautifully illustrated by Lauren Hom.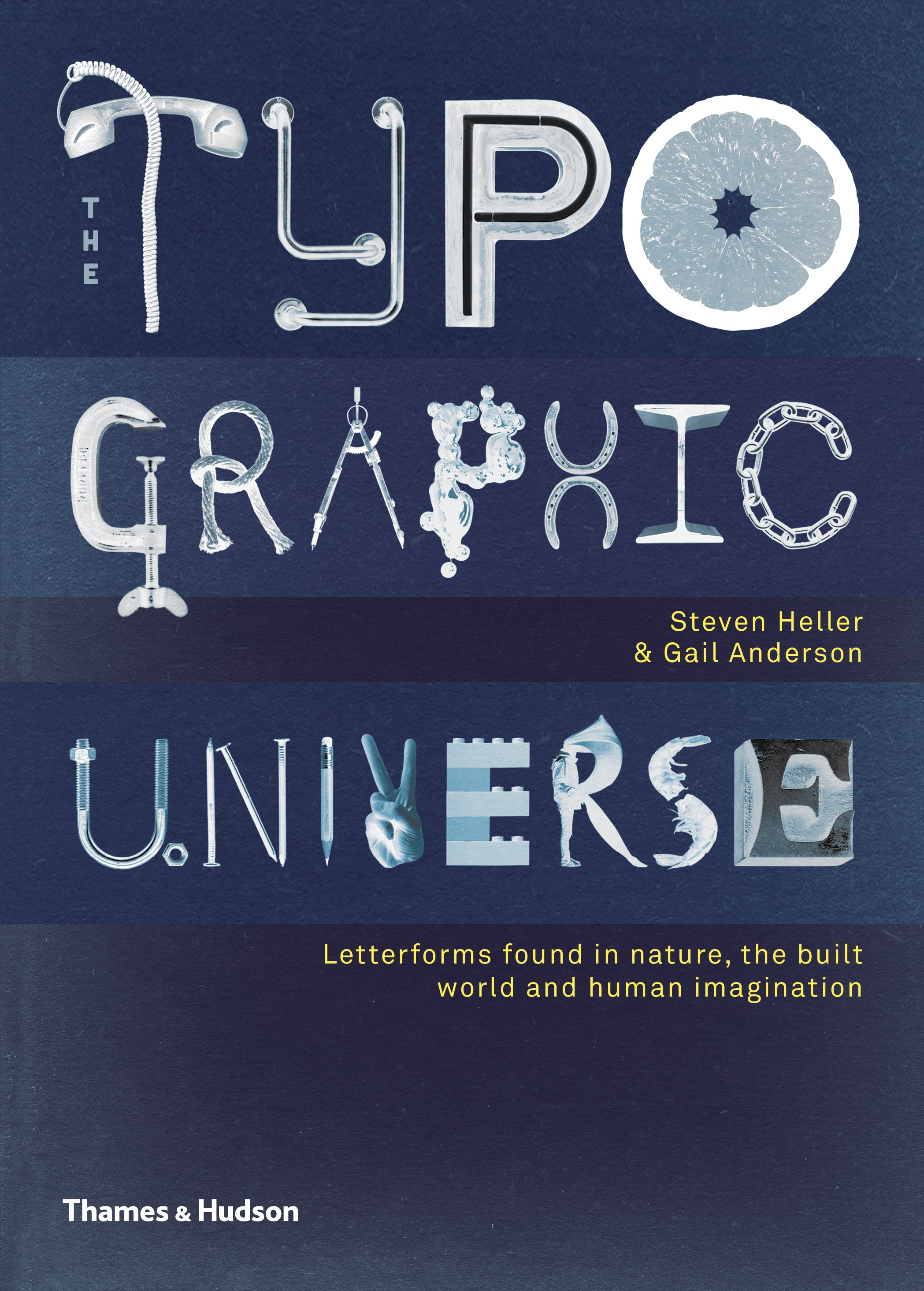 Unlike most books on typography that present the "best" and most refined examples, the object here is to reveal the "lost" or "unseen" typography examples in nature and our urban cities.
This collection of typographic explorations, arranged by designer intimately reveals how over 90 of the world's leading designers and typographers continually strive to find new and exciting ways of communicating through letters and words.
This book explores one hundred traditional and modern typefaces in loving detail, with a full spread devoted to each entry. The Anatomy of Type is more than a reference guide to the intricacies of typeface design. It is a visual send-up of some of the world's most beloved typefaces, beautifully displayed in vibrant color.
Suitable for both designers and crafts enthusiasts, Adventures in Letterpress includes edgy, witty designs ranging from quirky political ads and poetry broadsides to humorous ephemera, animalia, retro and just plain weird stuff.
Final Thoughts
I've put together this list of great gifts for type enthusiasts to help you choose something just right for your designer friends. It can be tough deciding what to get people for the holidays so hopefully this post will help guide you in the right direction.